Do you need to develop your personal wholesome meals? Listed below are 9 suggestions from a Fort Wayne gardener
Last year, a record number of people turned to gardening – not just to grow their own food, but to fill their free time during the pandemic and stalemate. If that trend (and the pandemic) continues this spring, you might consider starting your own garden.
We ask Camille Schuelke, a farmer in the greenhouse and in the study kitchen of the Parkview Community, to give us her best tips for a plentiful harvest.
1. You don't have to order a garden. Vegetables can be grown in pots, hanging bags, and window boxes – even in your existing flower beds. You can also try building a raised bed (using kits available in stores or online) that will naturally contain fewer weeds than a garden tilled in the ground. "My mother put green beans in a basket on a shepherd's hook," says Schuelke, and they just fell off.
2. Look for smaller plants or varieties. For example, herbs can fit in a window box, or carrots can be easily grown in bags or pots. You can even find smaller varieties of tomatoes. Schuelke discovered a cherry tomato plant that will only be 20 cm tall. "It's helpful to start with a small garden to get the hang of it and learn more about your space," she says.
A bag or pot of some potting soil can be a good option for creating a small garden. Shown are some green peppers growing in a bag.
3. Read the instructions. Plants should have a label that tells you whether they grow best in sunlight or shade. The label should also indicate how far apart the vegetables should be planted. It's a common mistake to place plants too close together, which will lead to overcrowding, says Schuelke.
4. Get some fertilizer. Beginners can start with a basic fertilizer from any store and follow the directions for use. Advanced gardeners looking to get more out of their yard can consider getting a soil analysis from a local laboratory or the Purdue Extension Office. "They can tell you exactly what you need," she says.
5. Don't let the weeds win. The trick, says Schuelke, is to stay on weeds while it's small so it doesn't take over. Get a hoe (so you don't have to fall to the ground) and devote 10 minutes to weeding at least four times a week. You can also use landscaping fabric or grow your plants in pots or raised beds for less weeds. "You want to enjoy the fullness of your garden more while doing less weeding," she says.
6. Water in the morning if possible. Watering in the morning is giving your plants the water they need to survive the heat of the day, she explains. If you need to water in the evening, try to keep the water on the ground rather than on the plants, as water left on the plants overnight can cause disease.
7. Now is the time to start planning. Schuelke says you should plant your garden at the earliest in mid-May. "Everyone says after Mother's Day, but this year it's a little early," says Schuelke. Some of the best things to grow over the summer are tomatoes, peppers, eggplants, herbs, pumpkins, and melons. Most of these varieties can be harvested from July.
8. Start with plants instead of seeds. Seeds are more economical, but they can also be more demanding. Beginners should look for starter plants in a greenhouse. The Parkview Community Greenhouse and Study Kitchen are hosting a plant sale on Saturday, May 8th, from 8:00 a.m. to 12:00 p.m. Not only will you find some quality plants; You can also find Schuelke. If you need any more tips, be sure to ask them!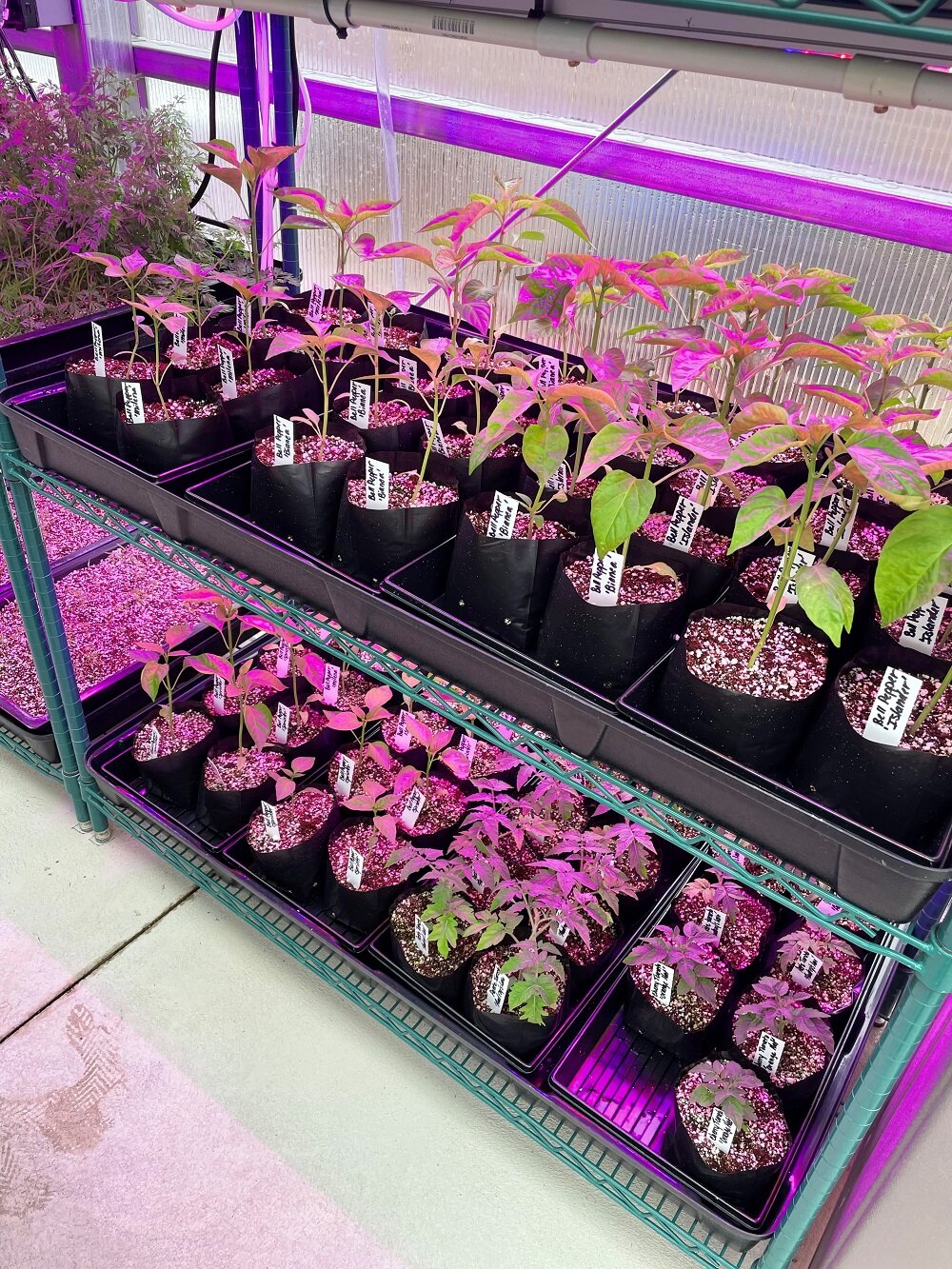 Starter plants will be available from the Parkview Community Greenhouse and Learning Kitchen plants sale on May 8th.
9. Enjoy it. Gardening isn't just an economical way to produce fresh, healthy food. It's also a therapeutic hobby. "Being out in nature, getting my hands in the ground … I love helping people learn about gardening because I hope it will spark interest and introduce them to the serenity that goes with it." she says.